DAILY CHALLENGE: CANON BALL SCRUNCH
Start all scrunched up on your bottom with hands round knees. Extend arms and legs so you are in a straight line, lying on your back (use your stomach muscles for this!) Go back to cannon ball position. You need a mat, soft grass or carpet.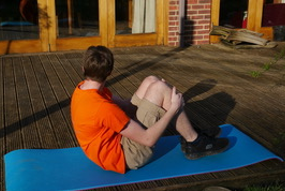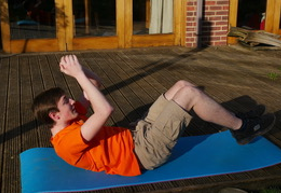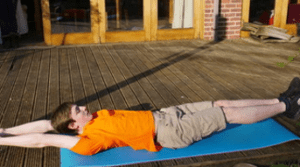 GOLD MEDAL: 5
SILVER MEDAL: 3
BRONZE MEDAL: 2
DAILY GAME: BACK IN THE BOX
Number of players: 2+ (or can be played against the clock if only 1 player)
Equipment:
A pile of soft toys (sale number per player), a box per player
Playing Space:
Can be played indoors or out
Aim:
To be the first person to get all your toys into your box
How to play:
Players lie on their back in a line with their feet touching their toys and the empty box behind their heads. On the word 'go' they must grab a toy between their feet and staying on their backs they have to get the toy over their heads into the box. First one with all the toys in the box wins.