Employability and leadership through activity
Active leaders is a hands-on, practical course teaching young people to become activity and event assistants, with pathways to work experience and holiday based employment. It helps personal development and career choices and each participant is provided with a personal written reference. Active Leaders is aimed at those aged 15 and above, especially students who have finished their GCSEs. It offers engagement for shy, less competitive, non-sporty pupils as well as their more sports orientated peers.
Already, Active Leaders has a proven track record. It has helped participants achieve Duke of Edinburgh Awards and has inspired many to join sports clubs or support activity events. It has also provided an invaluable transition for those entering work or further education and it has helped prepare students for work experience so they can make the most our of the opportunity. Active Leaders is recognised by holiday camps including Camp America and Activate and is an asset to UCAS personal statements.
Each Active Leader trainee recieves a t-shirt, a resource booklet of games and activites and a manual in which experiences and feedback can be recorded. Sessions are practical, with an emphasis on teamwork. Trainers provide encouragement, supervision and feedback throughout.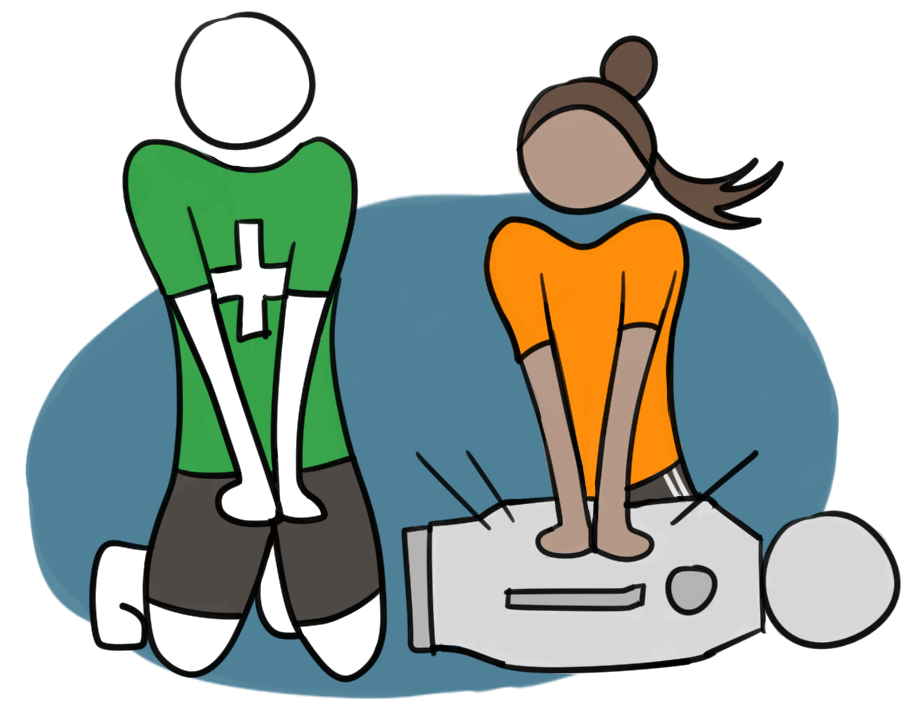 Days 1 - 2
Active Leaders begin the course by learning the basics, starting with first aid, safeguarding, risk management and the different leadership roles. By learning, adapting and inventing games which make sport and activity fun and can be played by younger children, Active Leaders build organisation, communication and leadership skills.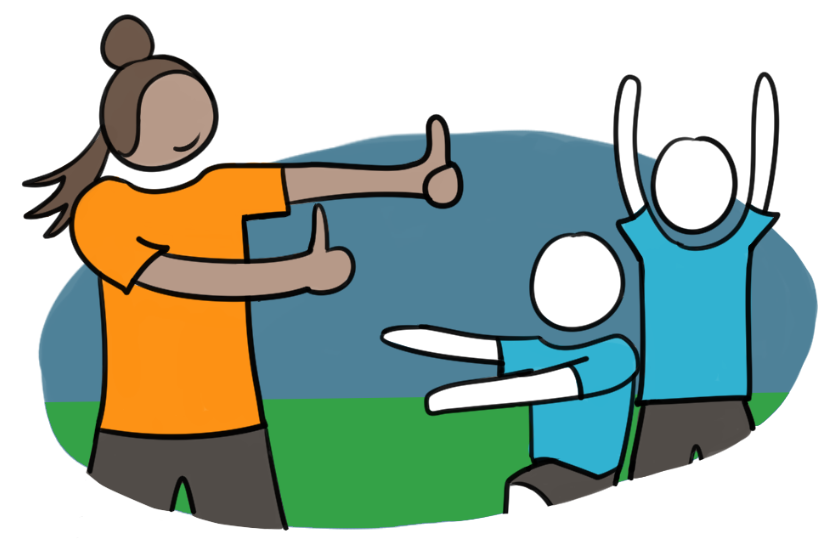 Days 3 - 4
Active Leaders are now hands-on, working with younger children and given increasing responsibility, while being observed and supported by the professional trainers. They learn how to observe, adapt and develop the games they lead and put on a mini event for the children. Active Leaders learn how sports and activity clubs are set up, including the different roles which are required and how involvement in a club can help develop skills needed in the workplace.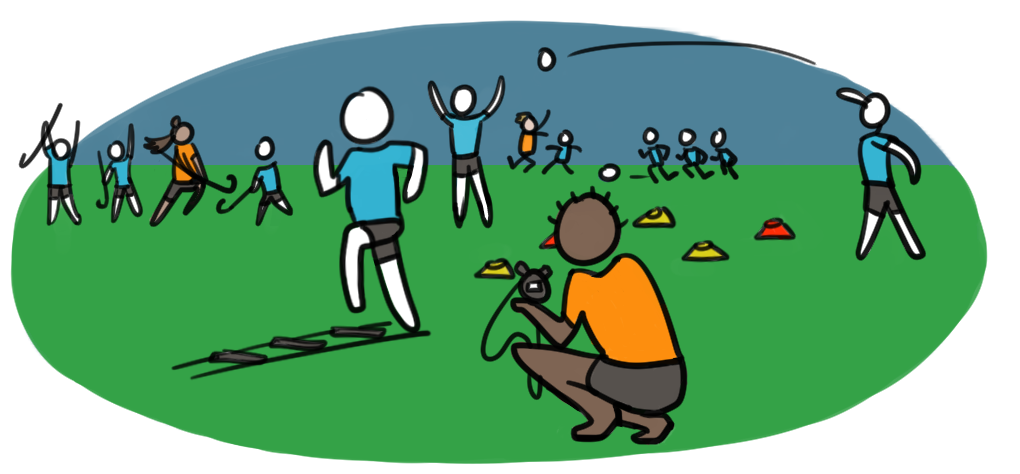 Day 5
The final day of the course is 'graduation', a re-cap of learnings, discussion on CVs, advice on next steps and personalised feedback on achievements. Each Active Leader receives a reference, not a pass/fail grade. Active Leaders depart as more responsible, confident and communicative individuals.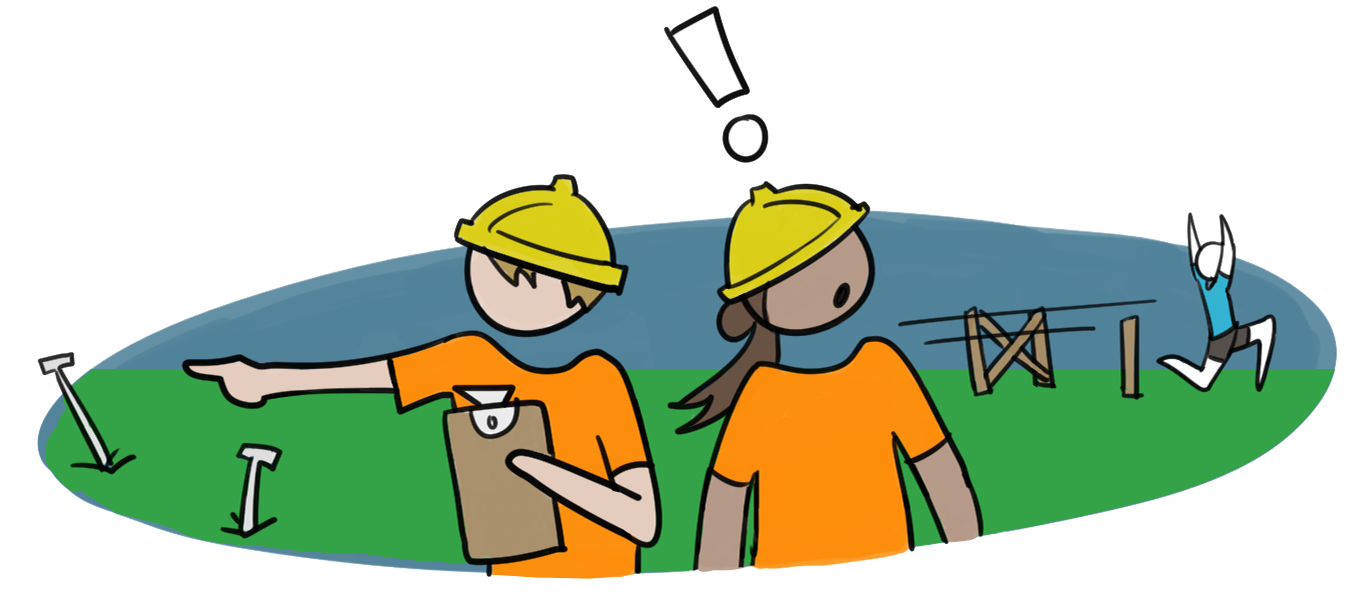 Course trainers are fully qualified and experienced, with their backgrounds spanning teaching, coaching, leadership training, sport and activity camp management. Each trainer holds a current DBS certificate and insurance.  
If you are interested in becoming a trainer, please call us on 01785 711 572 or email info@activeleaders.co.uk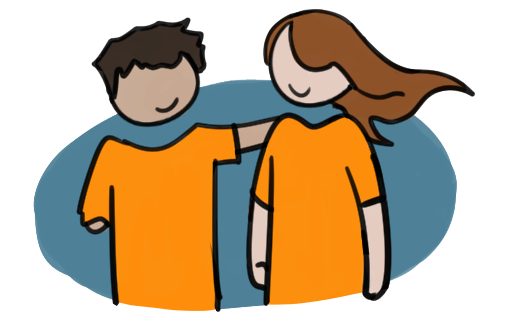 Active Leaders is flexible and cost effective. It can be tailored for specific target groups to meet pre-defined objectives and adapted for age groups as young as year 9. It can be hosted by schools, colleges, holiday camps, leisure centres and youth groups for example. It meets the requirements of the Duke of Edinburgh's Award.
Ideally staged over 5 consecutive days, it can also run in a modular format across a number of weeks. It compliments leadership and coaching programmes and can be a step into other sports or activity qualifications. Hosting a course is easy. An indoor and outdoor space is required and the host will enable the trainees to practice the skills they have learned with a group of younger children who are taking part in supervised activity (e.g. school clubs, multi activity holiday camps, out of school activity programmes, PE lessons etc.)
25th - 30th June 2018
Smestow School, Wolverhampton, tbc
2nd - 6th July 2018
Langtree School, Woodcote, Oxfordshire
9th - 16th July 2018
Park House School, Newbury, Berks Dr Challoner's School, Amersham, Bucks Didcot Girls School, Didcot, Oxfordshire
23rd - 27th July 2018
St George's Primary School, Weybridge, Surrey Merchant Taylor's School, Rickmansworth, Herts Derby High School, Derby Ratcliffe College, Leicester Project Fun, Wolverhampton, tbc
30th July - 3rd August
Trent College, Derby
6th - 10th August
Portsmouth, venue tbc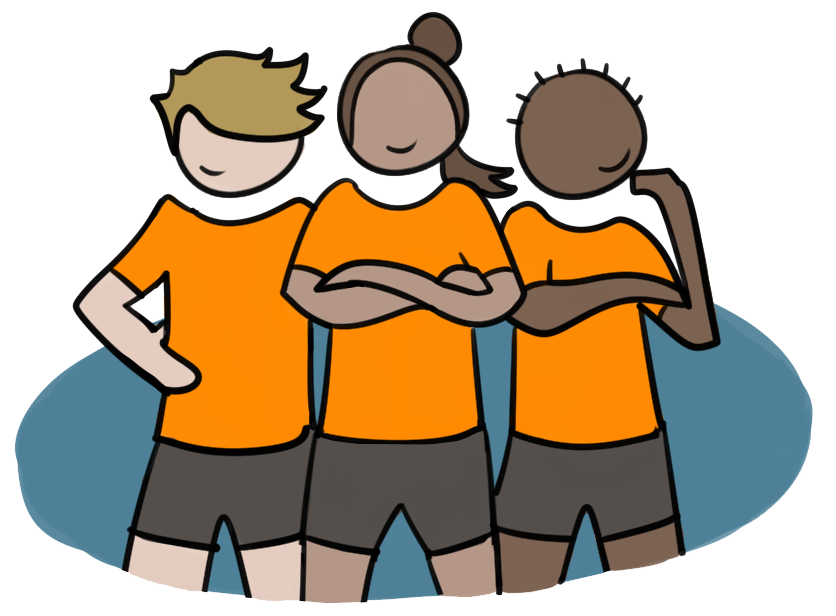 CRANFORD HOUSE, Moulsford, Oxfordshire
Attendees: Girls from years 9 and 10 many working towards Duke of Edinburgh bronze award, with a range of activity interests. Format: Course staged weekly over 10 weeks as an after-school club. "The pupils really loved learning and playing the games. They were a great help at Sports Day. We will definitely repeat the course next year and for our year 11s." Teacher "I feel I have an advantage with Active Leaders on my CV and it has helped me gain my bronze Duke of Edinburgh's Award." Participant
STAR HOTSHOTS, Reading
Attendees: Participants aged 15-17, boys and girls from a range of academic backgrounds, abilities and activity levels. Format: Course lasted 5 days as a non-residential summer camp. "The young people you trained were conscientious and listened well to instructions. Our coaches would be very happy to offer them work as Assistant Instructors next summer." Holiday camp provider "My daughter had a great week and is really enthused – she loved the experience. Great value for money!" Parent "I loved it – Active Leaders was fun, social and interactive. I loved all the activity and I am definitely going to get back into sport." Participant "I realise that I don't want to work with children but I'm going to take a lifeguarding qualification to work at a swimming pool in the holidays". Participant
CHILTERN EDGE, Sonning Common, South Oxfordshire
Attendees: Participants from year 10, boys and girls studying Sports Science Btech and GCSE PE. Format: Course staged at Sonning Common Primary School over 5 days during Sports Day week. (The school is one of the primary feeder schools for Chiltern Edge). "The trainees really enjoyed the course. We now have more confident students who have already been able to use their skills supporting local schools which builds on the community feel." Teacher "I have never seen a course like this – I am going to recommend it to other schools." Teaching Assistant "I have noticed much greater confidence and communication in the pupils who did Active Leaders. We definitely want to expland the programme here". Head of PE "I loved becoming an Active Leader and being able to lead the games for primary school children because it made them smile." Participant "Active Leaders was a great new experience and has given me a lot more options". Participant
DR CHALLONER'S SCHOOL, Amersham, Buckinghamshire
Attendees: Year 12 participants, boys and girls. Format: Course staged over 5 days to train activity assistants for school's own summer camp and sports clubs "It was a brilliant week all round. Active Leaders are ready to help out the PE team! We will definitely run the course again" Head of PE "We were all impressed with the content quality of the programme which really engaged our students. There was a really good balance between theoretical input, practice and real activities with the course members planning and then delivering sessions with younger students from the school in their lessons." Parent "We noticed at the end of the week how the trainees had all grown in confidence and had genuinely enjoyed and learnt an enormous amount. We were especially impressed by their demonstration of emotional intelligence." Parent "Becoming an Active Leader has been a great experience. I feel prepared and able to lead now. I have a much better understanding of the workplace." Participant "The feedback the participants received was meaningful and of a really good quality. For most, if not all, of them it is probably the first time that they've received personal developmental feedback". Parent
ACTIVATE CAMPS: Weybridge, Rickmansworth
Attendees: Participants aged 13-16, boys and girls. Format: Pair of courses ran over 5 days on summer camps. "A great way for my daughter to spend a week in the holidays – she used her first aid when my mother fell – really impressive. She's keen to do more work experience." Parent "The course is really good; the children were great to work with. I loved learning First Aid too." Participant "It was tiring, but now I know what it's like to be at work for a week!" Participant "We will put on more courses next year. We can see there is an opportunity for this age group and they can become a new workforce for our sector." Activate camps