DAILY CHALLENGE: SKIPS
How many skips can you do in 1 minute?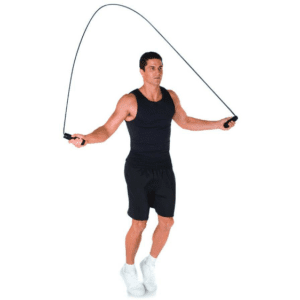 GOLD MEDAL: 150 +
SILVER MEDAL: 100-149
BRONZE MEDAL: 0-99
DAILY GAME: AHOY MATEY
Number of players:
Can be played with 1+ a leader but also good fun with more players
Aim:
Warm up and get active!!! 
Playing Space:
Garden, yard – which becomes the 'ship'
How to Play:
The leader issues instructions and the player does the actions as quickly as possible. Play for 2 minutes and then change, taking turns to be the leader. If there are more players, the player who completes the actions first wins a point and the one with the most points at the end wins. If there are lots of players, the last one to perform each action can be out so that the winner is the last player left.
Port – run to left hand side of ship
Starboard – run to right hand side of ship
Stern – run to back of the ship
Bow – run to front of the ship
Abandon ship – move outside the ship and pretend to swim
Shark attack – swim back on board ship and sit down.
Captain's coming aboard – stand straight and salute
Climb the rigging – mime climbing up a ladder
Scrub the decks – kneel and pretend to scrub
Dance the hornpipe – fold arms and dance
Torpedoes – balance on one leg
Submarines – lie on back with one leg in the air
Freeze – stand still
Variations:
Increase speed and amount of instructions – start with a few and add see how many the player(s) can remember at one time.