Welcome to Sonning Common Explorers!
We are delighted to provide you with walks and activities for the Sonning Common, South Oxfordshire area, ranging from 1 mile to 12 mile routes.
Each walk contains a map, detailed directions and an activity to complete on your way around the route. We have also included a further selection of activities which you can undertake on any of the walks – click on the 'Explorers' icon below to see these.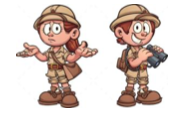 Amanda Watkins-Cooke of Active Leaders has mapped the wonderful routes using the 'Footpath' app. This can be downloaded free onto your mobile device. It is very simple to use if you wish to map any of your own routes. All the routes have been mapped during May 2020.
This project has been supported by the South and Vale Councillor Grant Fund Scheme.
Why not get out into the fresh air and start exploring?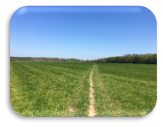 Click on each map below to find a different walk. Please let us know which walks you have enjoyed the most and any new walks you have discovered. Please send an email and any photos to info@activeleaders.co.uk or check out our FaceBook page. We hope you enjoy the beautiful countryside!
Click on the associated 'GPX File' link for the GPX file to be used on suitable fitness watches, Strava etc.
Below are some additional walks that you might like. These do not have the full directional information, but do have the Foothpath app link available.